Updated on January 20, 2021 at 11:20 a.m.
Latest news
A screening clinic and a preclinical evaluation are open in Gatineau. The Chelsea CLSC also offers screening by appointment only on Tuesdays.
Anyone who thinks they may have COVID-19 is invited to call 819 644-4545 or 1 877 644-4545 to make an appointment.
We invite all residents to keep abreast of the situation by keeping themselves informed through the various official sources.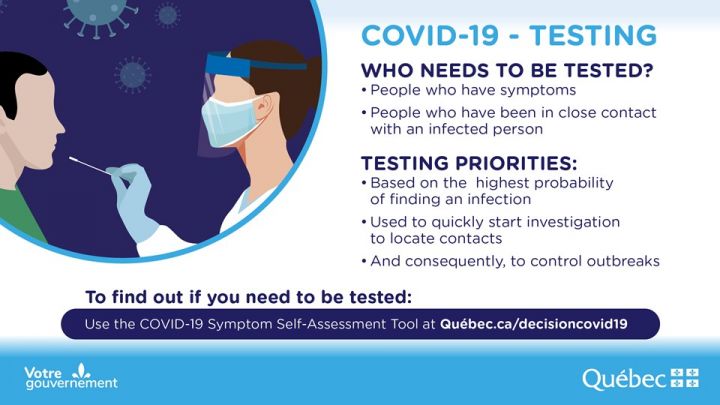 Questions & Answers

---
General preventive measures
Wash your hands often with warm running water and soap for at least 20 seconds.
Use an alcohol-based hand sanitizer if soap and water are not available.
Wear a face cover or mask in enclosed public areas and on public transportation.
Maintain a distance of two meters from other people as much as possible.
Observe good hygiene when coughing or sneezing and cover your mouth and nose with your arm to reduce the spread of germs.
If you use a tissue, dispose of it as soon as possible and wash your hands afterward.
Clean and disinfect frequently touched objects and surfaces.
Reduce your exposure to crowded places.
Stay home if you have symptoms of COVID-19.