Join us for Sunday bike rides
FROM JUNE 2 TO OCTOBER 6, 2019
Enjoy pleasant bike rides along the scenic River Road where nearly 12km will be patrolled to ensure cyclists' safety. It is a magnificent and quiet path along the river and we invite you to rediscover under a new perspective. During the Chelsea-Wakefield Studio Tour taking place by the end of September and beginning of October, It will also be possible for you to visit the artists along the way. Remember, courtesy and safety is important on the River Road. Let's share the road!
Please take notice: during the Sunday Biking activity we will favor local circulation and invite drivers to take an alternate route.
---
ITINERARY
Bike rides on River Road will start at La Vallée restaurant, located at 1418 Route 105, and end in Wakefield.
Click on the picture and consult the itinerary!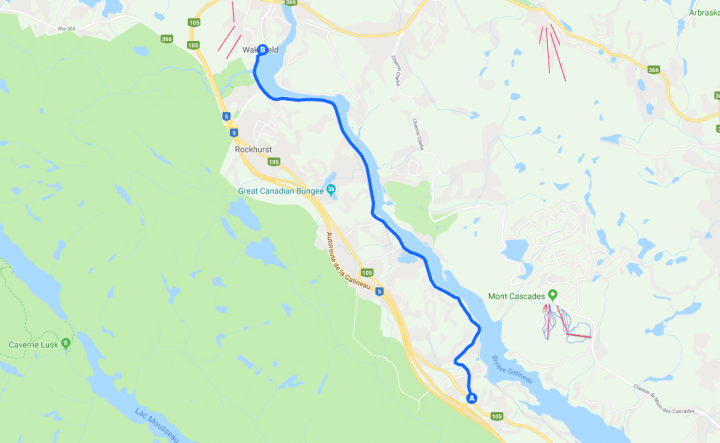 For information
Recreation, sports, culture and community life department