Public art
Si aujourd'hui pour demain : sound photo exhibition
From September 6 to December 6, 2023, the sound photo exhibition Si aujourd'hui pour demain will be at the Hollow Glen Community Center every 1st Wednesday of the month at the same time as the opening of the Hollow Glen Library.
Discover the photos and sounds captured right here in Chelsea from 6:30 to 8:00 p.m., on the following dates:
September 6
October 4th
November 1st
December 6th
To fully experience the exhibition, we recommend you bring your mobile device and headphones.
The project
Si aujourd'hui pour demain is a tour of creation, cultural mediation, and sound photo exhibition, enabling communities to express their vision on issues of the future, while engaging in a common dialogue, in order to initiate a resilient citizen movement.
​​​​Click here for the exhibition Website.
This project is part of a Cultural Development Agreement with the MRC des Collines-de-l'Outaouais.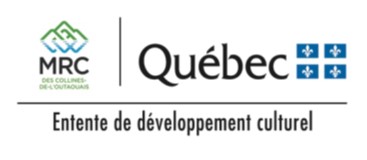 ---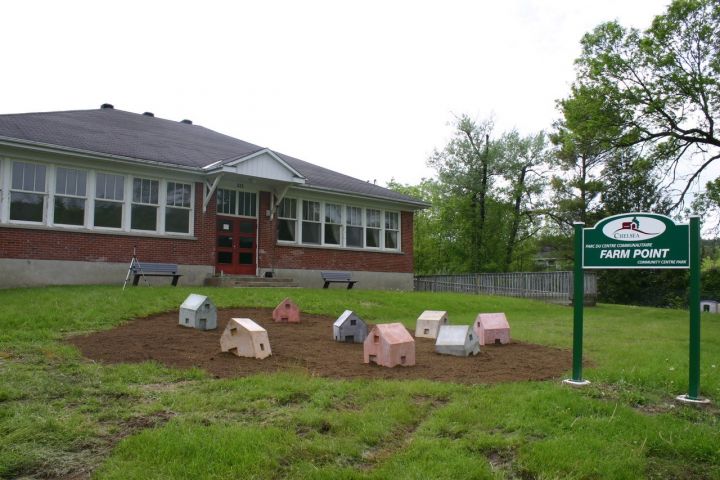 Le Cercle des Villégiateurs

Le Cercle des Villégiateurs is a work of art installed in front of the Community Centre of Farm Point. It has been created to remind us of a piece of Chelsea history.
Artist: Marc Walters
---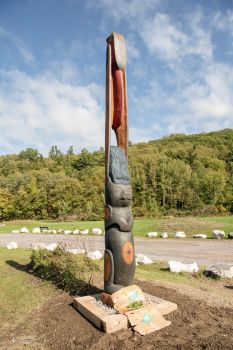 MAKWA PIKWATINA MITIKMO
"The tree that tells us about the Bear Mountain"
The fourteen-foot-high totem pole, created by artist Denis Charrette, is located at the Hollow Glen Community Centre. The art piece pays tribute to the First Nations and to the ancestral nature of the sector.
Artist: Denis Charette
---
The artworks presented above are part of the The "Of Hills and Water Route" of the MRC des Collines-de-l'Outaouais. This public art circuit highlights the historical and cultural heritage of the seven municipalities in the MRC's communities. Click here for more details.
---
Patrimonial site

Chelsea Pioneer Cemetery | Route 105
Site of the tombstone of Private Richard Rowland Thompson, whose heroism during the war was highlighted by the Queen's scarf of honor, crocheted by Queen Victoria herself, and of which there are only eight examples in the world.
Mission Union Church | Chemin Brown
Interpretive site
Parking: yes
Interpretation site with the restoration of the bell tower of the old church, 2 park benches, 2 interpretation panels, and a landscaping project
Old Chelsea Protestant Burial Ground | 245 Chemin Old Chelsea
Interpretive site
Parking: yes
A memorial site that includes 68 funeral monuments arranged in irregular rows, and more than 200 graves. Several monuments are grouped on family lots. The Old Chelsea Protestant Cemetery is set back from Old Chelsea Road in the heart of the centre-village.
This page was last updated on August 15, 2023.
For information
Recreation, sports, culture and community life department